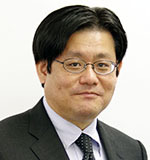 Today we announce the self-declaration of conformity to ISO22301 which is integratedly operated with other 2 international standards for enterprise management system: ISO9001 and ISO27001.
The international standard for business continuity has finally been released on May 15th. We have already confirmed our conformity to ISO/FDIS22301 when it was published in February, therefore, we made response to the minor differences and hereby declare the world-first conformity to ISO22301.
Our purpose of utilizing ISO is to establish and operate the manegement system truly beneficial to our business.
To retain the fairness and integrity of our IMS, we will disclose as much information about our management system on our web site (currently only in Japanese), and show documentation to those customers who wish to do so.