Global Forex Trading Ltd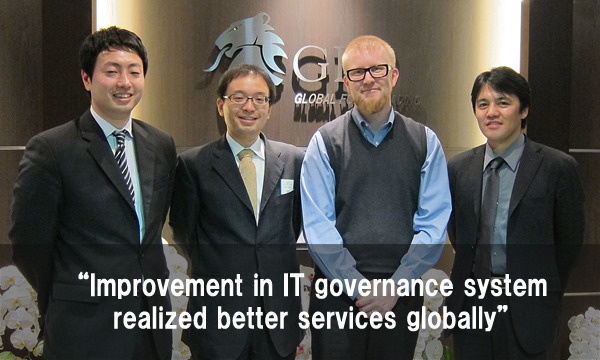 Global Forex Trading is an online derivative trading firm servicing worldwide.
"IT meets financial services"
- Please tell us briefly about your business.
GFT is an online derivatives trading company. We deal with over 4000 products and have presence worldwide.
Global Futures originally started as a traditional financial company focusing exclusively on execution -- no advice but we dealt with a large number of items on organized exchange system. Then foreseeing the trend and demand for electronic retail platforms, in 1997, we established GFT and started the online platform business. Our business is a fusion of IT firm and financial firm.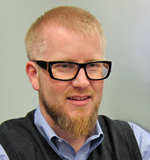 Our main target is retail consumers in direct sales `&` through institutional partners. We are very unique in that we provide not only the platform and technology but also liquidity. We only charge on the transactions so our institutional partners are able to start business with minimum upfront cost.
Because we have been a leader in electronic retail business since the beginning, we became a market maker and innovator and in many ways contributed to the market. For instance, there are many procedures we created that the market adopted later on ? the concept of "loss-cut" is GFT innovation.
Need for improvement in the service level
- Is Japan a unique market?
In most countries we have presence in, we are in the top 10 in the market, but unfortunately Japan has many strong domestic firms and competition is tough.
Japan is a unique market, and the concept of reputation and relationship are two critical things when dealing with the institutional side. Usually the terms, prices and conditions are very similar among competitors, and it ultimately boils down to the relationship you have with the prospective partner. Additionally, the importance of customer service and attention to details are also considered very important in Japan, much like Western Europe.
One of the problems western firms have in Japan when they try to succeed here is that, far too often, they are careless of this demand from the Japanese customers. Americans tend to have the attitude of "If it's good for us, it's good for you".
Since we started business here, we were confronted with a gap in the expectation of service level with the institutional partners. There were minor problems we did not find too important but partners felt they were problematic. Financial services in Japan need to submit reports to the FSA citing all issues which could possibly lead to their loss of reputation. For instance, if there was a minor IT system related issue, such as not being able to log in to the trading systems for 5 minutes, financial services in Japan would need to submit a report to the FSA. In other countries like the UK, the FSA does not require a report at this level ? a report would only be required when the customer complaint reaches the company. This was a problem for us as well from a competitive point of view. The FSA might consider such issues as signs of potential instability and bad processes as and something wrong with our firm. In order to maintain our business growth, we needed to deal with different requirements of regulatory bodies in each country.
- So you decided to reengineer your IT management system?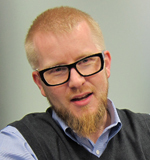 When we made the decision to do this work and engineer better way of doing what we do, Japan was definitely the catalyst to the project. We wanted to succeed in this market and deliver good service to our customer base here, but it was obvious that we could also leverage it worldwide. If we improve our service to the level that Japanese customers demand, we will be able to provide a level of service to the rest of the world that they were not aware was possible.
Overall improvement in the service
- Please explain briefly the scope of the project.
We first conducted a current situation survey according to advice from Newton. Since our operation is connected globally, they visited our major branches worldwide (including our IT systems development outsourcer in Russia), carried out interviews with relevant personnel and visualized the current work process at each branch. Then they put together a proposal for a short and middle term improvement plan based on to the problems they found, for example gaps in best practice, business goals and compliance (regulatory requirements). I found their findings and proposals rational and convincing, so I decided to go ahead with their proposed improvement plan.
The first step of the improvement plan was to revise our organization structure. We needed a system that would enable us to introduce governance effectively and globally. Once the system was put in place, we proceeded to refine our processes in information security management, incident management and change management. When the implementation was done, Newton also provided thorough training sessions for our employees at each site. This helped us greatly in shifting to the new procedure. We are also planning on having their audit this fall to evaluate the effectiveness of the improved processes.

- What are the improvements you see as a result of this project?
I see a clear difference in audit reports we receive from our customers. Previously, we would receive a list with material issues we needed to fix straight away, and now the list contains mainly of administrative requests. This is a big difference ? night and day.
Unfortunately, we do not have apple to apple numerical comparison of before and after the project such as the number of incidents or issues. In fact, the number of "issues" has dramatically increased after the project! Previously, we did not have a good method of documentation and employees considered only major problems as "issues".
Now the perception is totally different. We have a lot more processes and a lot more procedures, and it's delivering much better results.
Trustworthy, practical and dedicated consultation service
- Qualities you were looking for in the consulting firm?
Since this is a project primarily focused on Japan, we were looking for a consulting firm with expertise in the Japanese market and sound references in the financial industry. Methodology-wise, I do not feel there is a whole lot of difference from firm to firm, but people are different. Relationships you can create with the consultants is key for a successful project.
We were very happy with the Newton team. I found the team trustworthy. I trusted their perspective on what was happening and why, so I was able to make appropriate judgments based on their work and reports.
This might not be ordinary criteria you would have for the consultant but I valued their practicality as well. Consultants tend to have a theoretical spin on how things should be and what best practices are, while what we need more is to have the real world reflected in the equation. It means that sometimes we need to do things differently than the traditional way, and Newton was very flexible in adopting that.
They were also very dedicated workers. We want people to work hard at GFT so the consulting firm we contracted would need to work hard as well. Despite the time difference and distance, we were very happy with their work standard.
- What are your future plans?
My primary goal is to focus on what we've done and that the changes are truly adopted by the organization. With this kind of project, employees find themselves in a more of a bureaucracy than when we started, but they understand why and agree. They see the benefit of things happening the way they should.
- Thank you for the interview.
利用サービス
プロジェクトメンバー
お客様
COO
Mr. Muhammad Rasoul
ニュートン・コンサルティング
取締役副社長 兼 プリンシパルコンサルタント
勝俣 良介
執行役員 兼 プリンシパルコンサルタント
内海 良
シニアコンサルタント
久野 陽一郎